Despite China reopening earlier this year, exporting to this market remains challenging. Moreover, competitive pressure will only increase, as exporters and traders from many countries are also focusing on the Chinese market after the reopening…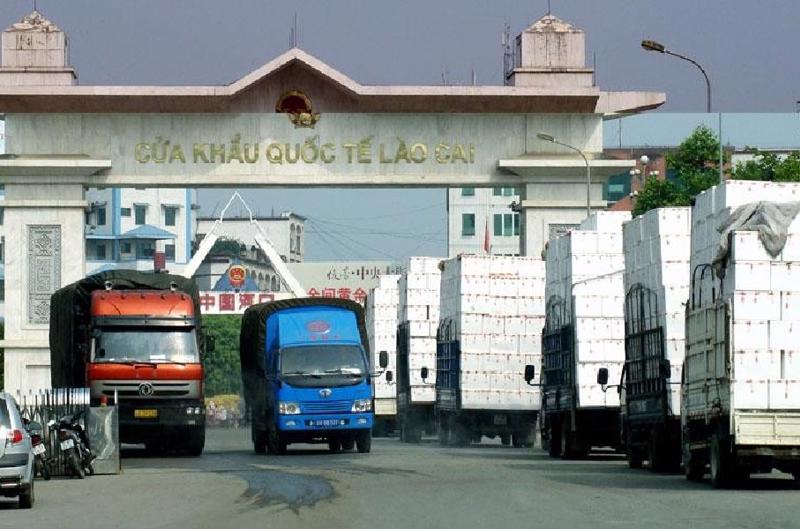 According to a report by the Ministry of Industry and Trade, China remains Vietnam's largest trading partner and the second-largest export market after the United States.
In the first three months of 2023, Vietnam's total export turnover to China reached $11.9 billion, a decrease of 11.3% compared to the same period in 2022. Specifically, some key export items decreased sharply, such as phones and components with $3.5 billion, down 4.42%; computers, electronic products and components with $2.4 billion, down 19.61%; seafood with $238.3 million, down 27.03%; textiles and garments with $220 million, down 24.53%…
CHALLENGES FROM THE MACRO ENVIRONMENT
Speaking at the "April 2023 Conference on Trade Promotion with the Vietnamese Trade Office Abroad," on April 28, Minister of Industry and Trade Nguyen Hong Dien noted that China is no longer an easy market to deal with and not every product is accepted in their market.
On the other hand, Vietnamese export goods are very similar to those of China, which means that they face competition. This creates both advantages and challenges for Vietnamese goods.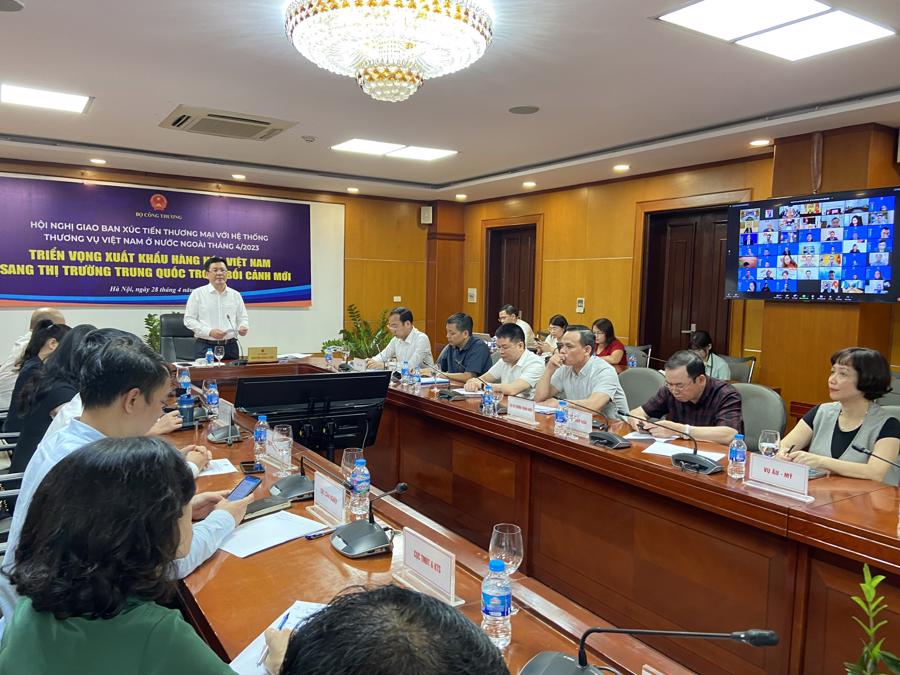 The challenges of exporting to China still remain despite the favorable conditions of the market reopening, according to Tran Quang Huy, Head of the Asia-Africa Market Department (Ministry of Industry and Trade). He stated that although there are high domestic demand and untapped potential in the western and eastern regions of China, the restoration of many economies, including China, will be affected by the complex fluctuations in the global economy.
Although China's Q1 2023 growth rate exceeded expectations, its economic recovery is still uneven, and the country is grappling with major economic issues such as a real estate market downturn, rising inflation, and declining service, tourism, and consumption sectors after a long period of hardship and pandemic lockdowns.
In the long term, China's declining population and slow productivity growth will pose major obstacles to its economic growth.
China has set a plan to pursue high-quality growth, covering almost all sectors of the economy. This also means that China has and will continue to demand higher standards for both export and import goods. This is an inevitable trend that cannot be reversed and requires manufacturers and exporters around the world, including Vietnam, to adapt and change.
According to Nguyen Huu Quan, Head of the Vietnam Trade Office in Nanning, Guangxi, China, the Chinese side's adjustment towards relaxing pandemic regulations has significantly facilitated customs clearance operations.
However, transportation infrastructure to the border gate and border infrastructure in Vietnam is still in the process of investment and completion. Therefore, the risk of congestion of Vietnamese exports to China, especially in the Lang Son province border area, is always present during the peak harvest season of Vietnamese agricultural products and fruits.
This requires exporters to update information about the situation at the border gate, proactively anticipate situations to negotiate with import partners to logically distribute goods and minimize losses caused by cargo congestion issues
DIVERSIFYING EXPORT ROUTES
In the coming time, to restore and develop sustainable exports to the Chinese market, Mr. Huy recommends that businesses, especially those producing and exporting agricultural products and food, pay attention to researching and promptly completing registration procedures before exporting agricultural products and food to the Chinese market.
Cooperating with Chinese partners to diversify export routes of goods through border gates, avoiding focusing on certain border gates or utilizing sea transport routes, intermodal transport between Vietnam and China, minimizing the risk of congestion at border gates during peak seasons.
Carefully research information, signals, regulations, standards of the market, fully comply with business registration requirements, quality standards, inspection and quarantine, packaging, and traceability of origin.
Strengthen participation in international trade fairs and exhibitions organized by localities and central agencies of the two countries to enhance direct connections after the extended period of pandemic restrictions.
"In the future, the Ministry of Industry and Trade will also organize many large-scale trade promotion activities in the Chinese market. In particular, the Asia-Africa Market Department will have some activities aimed at both traditional markets (specifically Guangxi) and new markets deep in China's interior (Shandong, Hebei). Therefore, businesses should actively participate to expand their market", recommended Mr. Huy.
At the same time, it is necessary to maintain a focus on studying the market demand, development trends, and increasing the application of high technology in production, processing, preservation, building brand, protecting the brand, etc.
Mr. Quan also believes that export enterprises need to proactively collaborate with import partners in building and promoting the image of their businesses and core products, in addition to mastering and meeting well the inspection and quality requirements of the Chinese market.
Proactively building direct exchange channels with trade representatives based on a clear understanding of the local enterprises' export needs. At the same time, effective coordination with Trade Representatives in connecting foreign import businesses with local export businesses.
Thoroughly studying the publications or guidebooks of industries and sectors built by the Ministry of Industry and Trade to have a general view of the market, thereby building an export orientation based on the practical needs of the locality.